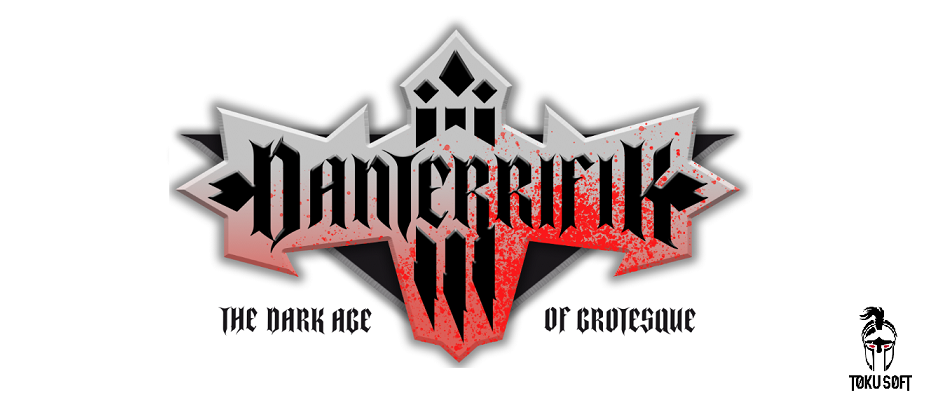 Danterrifik III
CREDITS
Original Concept and Game Design:
David Gracia "TOKU" @toku_retro

Code and Graphics:
David Gracia "TOKU" @toku_retro

Menu and Ingame Music:
Javier Parra "MR. RANCIO" @MrRancio1

Game Testing:
Miguel Angel Castillo "MABUS" @game_friki
F.J. Urbaneja "PACKOBILLY" @Packobilly2

Cover Illustration / Logo / Artistic Design:
Lazaro Totem @LAZAROTOTEM / web: www.lazarototem.com

Loading Screen:
David Gracia "TOKU" @toku_retro
Engine:
A.G.D 4.8 by Jonathan Cauldwell
Trailer:
David Gracia "TOKU" @toku_retro
Tools used:
Tiled by Thorbjørn Lindeijer
SevenUP by Metalbrain
Musicizer by David Saphier
Perilla by Sergio thepope

Dedicated to my sons Izan and Eiden

SINOPSIS
SPANISH
La vida no perdona la debilidad.
Dan deberá pagar por todos sus actos impunes.
Dantemonium será su lugar de acogida como castigo.
Son las palabras del sumo sacerdote de la Iglesia católica alemana.
Dan se enfrentará a todo tipo de torturas físicas y psíquicas. La unica opción de salir con vida es escapar de la catedral Dantemonium, donde se aloja todo tipo de engendros y seres despreciables que también han pagado por sus actos en el pasado, y han sido encerrados para dar rienda suelta a sus atroces instintos asesinos.
¿Podrá Dan recuperar su identidad y descubrir que le ha pasado?
¿Porqué ha sido encerrado en una Iglesia alemana llamada Dantemonium?
ENGLISH
Life does not forgive weakness.
Dan will have to pay for all his unpunished acts.
Dantemonium will be his place of reception as punishment.
These are the words of the high priest of the German Catholic Church.
Dan will face all kinds of physical and mental torture. The only option to get out alive is to escape from the Dantemonium Cathedral, where all kinds of monstrosities and despicable beings are housed who have also paid for their actions in the past, and have been locked up to unleash their heinous murderous instincts.
Can Dan regain his identity and find out what happened to him?
Why has he been locked up in a German Church called Dantemonium?

Controls:
Keyboard, Kempston & Sinclair
KEYS
O : Left     P : Right
Q : Up       A : Down
SPACE : jump

Thanks for your Playing.
PARENTAL ADVISORY: EXPLICIT CONTENT
Download
Click download now to get access to the following files:
Comments
Log in with itch.io to leave a comment.
cuando termine el 1,me pongo con esta joyita,un saludo toku
Qué hora es?? Y yo sin postear nada...!! Enhorabuena por el desarrollo, tío. Has conseguido que hasta los que manqueamos podamos avanzar en un Dante!! Saludos!